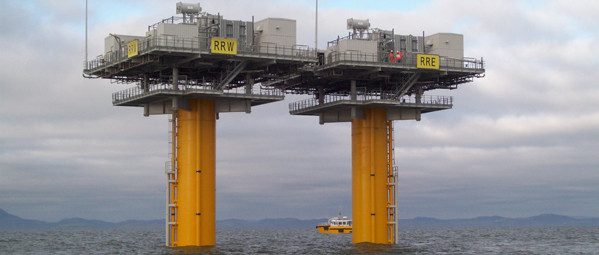 Our extensive experience providing engineering services to marine energy developments covers a range of activities and all aspects of offshore wind farm developments.
HSE & Risk Management
We provide a full range of HSE-related services, typically involving the preparation of safety and environmental plans, definition of philosophies, risk analysis and access / egress studies.
Complex Structure and Marine Analysis
We provide a complete range of structural and marine analytical services, including analysis of different offshore structures and various combinations of dynamic loadings.
Foundation and Transformer Platform Design
We have extensive experience in the selection and optimisation of WTG foundation geometry. Typical studies include foundation substructures design, cost estimates, identification of the risks associated with the selection of the foundation structures and the development of a basis of design.
Technical Specifications & Tender Preparation / Evaluation
We draw on our extensive wind farm experience in the preparation of basis of design, technical and functional specifications and other documentation for inclusion within the technical sections of an invitation to tender (ITT) package. We also undertake full technical reviews in order to identify, assess and make recommendations relating to technical proposals.
Factory & Site Acceptance Tests
We provide independent factory and site acceptance test verification services including written procedures, inspection documentation, punch list resolution and witnessing factory acceptance tests.