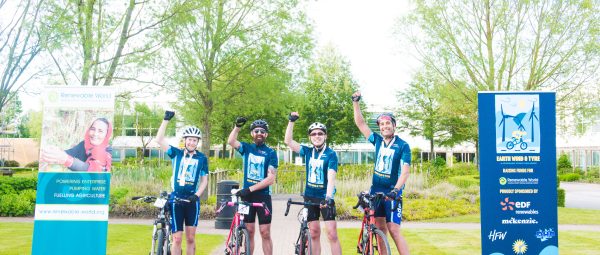 The recognition and support of the local communities in which ODE's offices are based is fundamental to the sustainability of our business.

ODE is committed to supporting the local supply chain wherever we are operating. We seek direct relationships with local universities and centres of higher education in order to provide opportunities to employ locally-based engineers and technicians.

Wherever possible, we employ local engineers and commit to investing in training which includes periods of induction at ODE's UK engineering centres. Wherever we are operating, ODE has local staff directly and actively engaged in our work providing liaison with the local community and government organisations.

Additionally, ODE is fully dedicated to a number of community initiatives as well as providing support and encouragement to personnel engaged in a range of charity, welfare and environmental activities.

For example, ODE supports local charities and community organisations including the RNLI, in particular through donations towards the upkeep of the Caister lifeboat, near our Great Yarmouth offices. On a number of occasions, ODE has also participated in and been a sponsor for Renewable World's Earth Wind and Tyre cycle race, raising funds for the charity.