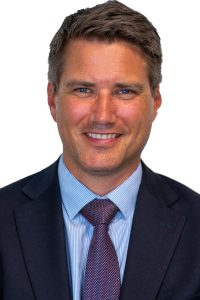 Andy Baker
Managing Director - ODE Group
Andy is the Managing Director of ODE Group, overseeing both of its key operating companies, ODE for engineering and construction projects, and ODE Asset Management Ltd. This includes setting the overall strategy and objectives for the Business Unit and liaising with ODE Group's shareholders, DORIS Group and their Region Manager. Andy is based out of the Group headquarters in Wimbledon.
ODE now celebrates more than 20 years of experience in Offshore Renewables projects and has established operating centres overseas in the Far East in Taiwan, Japan and Vietnam, also Boston in the US and Hamburg in Germany. The company also has a strong reputation within the Oil & Gas sector for brownfield engineering services to operated assets and new field developments such as subsea step outs and normally unmanned platform facilities.
ODE Asset Management Ltd has seen significant investment by ODE Group in recent years, now incorporating full Installation and Pipeline Management, more commonly known as Duty Holder capabilities. A senior management team has been recruited to expand this business stream significantly in the coming period and celebrates a number of industry firsts in this arena.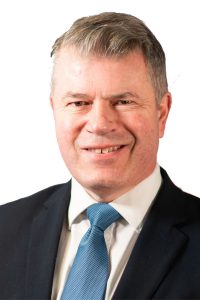 Sandy Reid
Managing Director - ODE Asset Management
Over 30 years' experience in International and North Sea oil and gas operations and currently holding a position as Managing Director of ODE Asset Management. Proven P&L management and company strategic development skills in the UK and overseas operations.  Broad-based operations experience ranging from field development planning through to late life asset management including commercial negotiations and economic analysis.
Key strengths:
Strong oilfield operations and commercial skills
Underpinned with ability to assimilate and manage operational risk
Strong leadership focussed on business growth, target delivery and teamwork
Managing performance of multi-discipline/multi-cultural teams
Relationship management with Governments, IOC's and NOC's.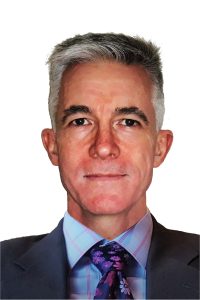 Frank Drennan
Head of Oil, Gas and Energy Transition - ODE
Frank is ODE's Head of Oil, Gas and Energy Transition (OGET).  With over 30 years of experience in the engineering and construction industry, having held senior positions in similar key companies, Frank has gained broad experience in the engineering and delivery of conventional and deep water offshore upstream gathering, production, and export facilities.
Within ODE, Frank oversees OGET activities across the company's operating centres.  Frank is leading the growth of ODE's Energy Transition strategy, pursuing decarbonisation and other related opportunities for the company by drawing on his track record in commercial strategy, new business acquisition, operational oversight, and project delivery.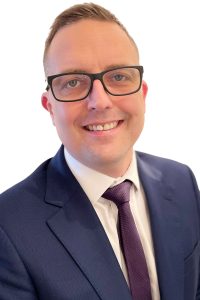 David Robertson
Director and Head of Renewables - ODE
David is Head of Renewables and responsible for all aspects of ODE's global renewables business, placing particular emphasis on ensuring customer's projects are delivered to the highest standards of safety and quality, whilst delivering on time and within budget.   He is also part of ODE Group's Senior Management Business Continuity Team (BCT).
David is a Chartered Engineer and industry leader who began his offshore renewables career on some of the UK's first developments.  He then led several UK and International projects across the complete lifecycle in senior roles as client, contractor and consultant. David leads ODE's global renewables strategy focusing on the growth of existing markets, creating new services to add value to ODE's customers, and taking ODE's strategic and innovative technology solutions to market.  Current focuses include Northern Europe (including Germany and Poland), North America and Northern Asia (including Vietnam, Japan, Taiwan and South Korea).  David has Country Managers in most of these sectors reporting back to him.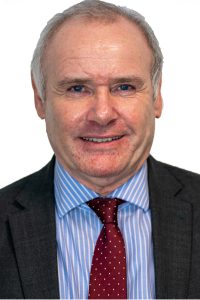 Rob Taylor
Company Secretary & Chief Financial Officer - ODE Group, Financial Director - ODE
As Company Secretary & Director of Finance for ODE, Rob is responsible for the provision of effective financial controls and reporting structures across all of the activities of the company and of its subsidiaries both in the UK and overseas. Rob joined ODE in 2009 having previously held similar roles in companies as diverse as Catering and Telecommunications.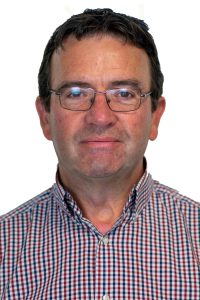 Paul Fox
Head of SHEQ & HR - ODE Group, SHE Manager - ODE
Paul is Director of Safety, Health, Environment, Quality and Human Resources (SHEQ and HR). He is a full member of the ODE Executive Management Board reporting on SHEQ and HR matters, a member of the Major Accident Management Board and is responsible for the strategic management and operational delivery of SHEQ and HR within ODE.
With a background in Civil/Structural Engineering, he has over 30 years' experience gained within a diverse range of industries. A Chartered Member of the Institution of Occupational Safety and Health (CMIOSH) and a Chartered Manager (CMgr MCMI), he has worked extensively in both unionized and non-unionized environments and has held senior positions within contracting and operating organizations in both the offshore Oil & Gas and Renewables industries.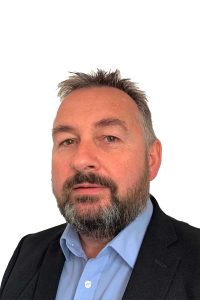 Shaun Hutchinson
Regional Operations Director - ODE Asset Management
Shaun is the Regional Operations Director for ODE Asset Management in its Great Yarmouth base, holding responsibility for all aspects of business there; he has been part of the ODE Group  since 2011.
Shaun has more than 30 years' experience in the energy and marine industries and graduated from Robert Gordon University with an MSc in Asset Integrity Management, he is a Chartered Manager with the Chartered Management Institute (CMI) and a Chartered Engineer with the Institute of Marine Engineering, Science and Technology (IMarEST).
Starting his working life in Marine Engineering, Shaun progressed into Integrity Management and spent 15 years working offshore in the North Sea before moving into onshore Integrity and Maintenance Management. In 2003, he transitioned into General Management before joining ODE to develop the Maintenance and Integrity Management systems that have underpinned ODE's movement intoInstallation and Pipeline Operatorship.
Andrew Ferguson
Regional Operations Director - ODE Asset Management
Andrew is the ODE Asset Management Ltd Regional Operations Director in Aberdeen. Since April 2019, Andrew has worked to establish the ODE AM Aberdeen office and has held responsibility for Operations Business there, including all P&L, business development and operations delivery.
Andrew has more than 40 years' experience in the Shipbuilding, Marine, and Oil & Gas related industries, including latterly 20 years in senior management positions in the Oil & Gas industry within operations contracting companies.  Andrew has managed production operations on behalf of the Licensee and has gained experience working for various local and international companies such as Govan Shipbuilders, Denholm Ship Management, Brown & Root Wimpy, Lloyd's Register, TeeKay Offshore and Petrofac. He has developed a good understanding across many disciplines from engineering, construction, commissioning, operations and decommissioning.  Andrew has been involved with the outsourced Duty Holder model since 1997 when it was first introduced and has a passion for, and extensive experience of, floating production.
Starting his working life as an Apprentice at Govan Shipbuilders on the Clyde, he progressed with differing organisations through various roles into senior management positions.  During Andrew's time in the Shipyard he studied Naval Architecture and Offshore Engineering (B.Eng) at Strathclyde University and is a Chartered Engineer (C.Eng), member of the Royal Institution of Naval Architect (MRINA) and member of the European Federation of National Engineering Association (EUR ING).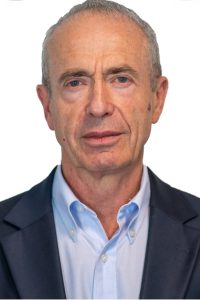 Jeff Barnes
Director of New Ventures / Business Development - ODE
Jeff is Director of New Ventures and co-ordinates all business development activities across ODE. This includes all company regions and different energy sectors, merging different technologies across energy sectors, and the investigation and implementation of new technologies.
A University of Colorado graduate in Chemical Engineering, Jeff has more than 36 years' experience in the energy sector. Over the last few years, Jeff has been actively exploring worldwide development challenges in Oil & Gas, in Renewables, and in the merging and use of different technologies. A main focus has been on step change technology and life cycle cost reduction opportunities. Prior to ODE, Jeff had a successful career working for ConocoPhillips in the UK for 30 years, having worked for Texaco in the US before that. Over these years, Jeff was responsible for the successful completion, primarily in the Southern Sector of the North Sea, of many offshore facility & drilling projects comprising of minimum facilities wellhead platforms, infrastructure expansion including compression & accommodation platforms, subsea tie-backs, and new pipeline infrastructure. Many of these projects used standardised design approaches to achieve cost efficiency and project deliverability targets. In addition, Jeff has been involved with commercial coordination, conceptual & petroleum engineering, appraisal planning, northern sector oil modification projects, and also onshore Oil & Gas developments in southern England and the Rocky Mountains in Continental US.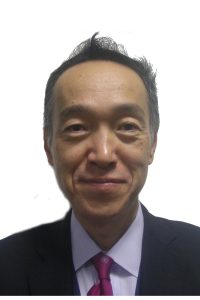 Takao Sato
ODE Japan Country Manager
Takao Sato is ODE's Japan Country Manager based in Tokyo for Offshore Wind Projects in Japan. He has 30+ years of project management and business development experience in a wide range of industries, including the renewables, offshore, oil & gas industries, in both Japan and the global market. He joined ODE from Chiyoda Corporation where he was responsible, as EPC contractor, for creating execution plans and solutions, building and organizing project teams, and working on large-scale offshore wind farm projects as project manager. Sympathizing with ODE's philosophy as a company and understanding Japan's specific business environment, Sato-san joined the ODE team to establish a strategic branch office in Japan, setting up suitable solutions by harmonizing with the Japan market, and providing delivery solutions for OWF developments.
Prior to Chiyoda, Sato-san worked for Emerson Electric, an American multinational engineering solution company, in Japan for 15 years, driving forward business units for further growth as a representative director of Emerson Japan.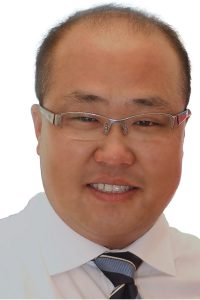 Jinho Paik
ODE Korea Country Manager
Jinho brings considerable technical knowledge and project management experience to ODE, having worked for Samsung Heavy Industries for over 10 years across Korea, UK and Australia as an Engineering Manager, Project Manager and Representative. Throughout his career, he has applied his in-depth understanding and hands-on experience of the energy sector to effectively deliver a variety of offshore wind and oil & gas projects in Korea and the wider region.
Jinho will oversee all engineering services in the country, focusing on the pursuit and successful completion of projects and the integration of ODE into the Korean market as a consultant and engineering partner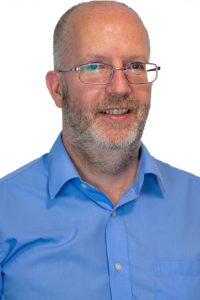 Garron Lees
Sales & Marketing Manager
Garron is the Sales and Marketing Manager for ODE, with responsibility for both oil & gas and marine renewable sectors. Garron's history includes working for a number of highly innovative companies in the energy sector with projects as diverse as hydrogen fuel cells, down hole completion tools and underground coal gasification. Garron has an international background having worked across Europe, the Former Soviet Union and North America. In addition to his Sales and Marketing duties Garron is Market Champion for the deep water wind foundation system Articulated Wind Column (AWC).