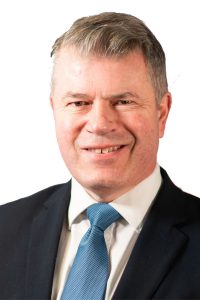 Sandy Reid
Managing Director
Sandy has over 30 years' experience in international and North Sea oil and gas operations and currently holds the position of Managing Director for ODE Asset Management. He has proven P&L management and company strategic development skills in the UK and overseas operations. Sandy additionally possesses broad-based operations experience ranging from field development planning through to late-life asset management including commercial negotiations and economic analysis.
Key strengths:
> Strong oilfield operations and commercial skills
> Underpinned with ability to assimilate and manage operational risk
> Strong leadership focussed on business growth, target delivery and teamwork
> Managing performance of multi-discipline/multi-cultural teams
> Relationship management with Governments, IOC's and NOC's.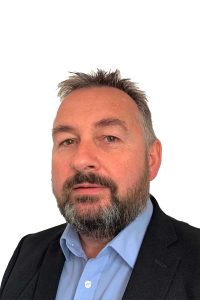 Shaun Hutchinson
UK Technical Services Director
Shaun is the UK Technical Services Director for ODE Asset Management in its Great Yarmouth base; he has been part of the DORIS Group since 2011.
Shaun has more than 30 years' experience in the energy and marine industries and graduated from Robert Gordon University with an MSc in Asset Integrity Management; he is a Chartered Manager with the Chartered Management Institute (CMI) and a Chartered Engineer with the Institute of Marine Engineering, Science and Technology (IMarEST).
Starting his working life in Marine Engineering, Shaun progressed into Integrity Management and spent 15 years working offshore in the North Sea before moving into onshore Integrity and Maintenance Management. In 2003, he transitioned into General Management before joining the DORIS Group to develop the Maintenance and Integrity Management systems that have underpinned the movement into Installation and Pipeline Operatorship.
Andrew Ferguson
Regional Operations Director, NNS
Andrew is the Regional Operations Director, NNS for ODE Asset Management and is based in Aberdeen. Since April 2019, Andrew has worked to establish the ODE Asset Management Aberdeen office and has held responsibility for operations business there, including all P&L, business development and operations delivery.
Andrew has more than 40 years' experience in the Shipbuilding, Marine, and Oil & Gas -related industries, including latterly 20 years in senior management positions in the Oil & Gas industry within operations contracting companies. Andrew has managed production operations on behalf of the Licensee and has gained experience working for various local and international companies such as Govan Shipbuilders, Denholm Ship Management, Brown & Root Wimpy, Lloyd's Register, TeeKay Offshore and Petrofac. He has developed a good understanding across many disciplines from engineering, construction, commissioning, operations and decommissioning. Andrew has been involved with the outsourced Duty Holder model since 1997 when it was first introduced and has a passion for, and extensive experience of, floating production.
Starting his working life as an Apprentice at Govan Shipbuilders on the Clyde, he progressed with differing organisations through various roles into senior management positions. During Andrew's time in the shipyard, he studied Naval Architecture and Offshore Engineering (B.Eng) at Strathclyde University and is a Chartered Engineer (C.Eng), member of the Royal Institution of Naval Architect (MRINA) and member of the European Federation of National Engineering Association (EUR ING).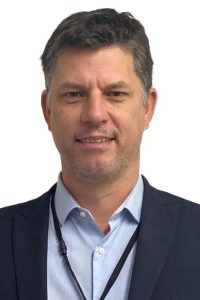 Neil Westwood
Regional Operations Director, SNS
Neil is a chartered Chemical Engineer with a Master's degree from The University of Wales, Swansea. He has extensive experience of the offshore oil and gas production industry having worked in various worldwide locations on projects ranging from FPSO conversions to onshore and offshore commissioning, hook-up and production. He is very experienced in offshore fixed gas production assets.
He has held roles offshore from Production Operator to Offshore Installation Manager, and onshore from Process Engineer to Production and Operations Manager. As contract focal point for several clients with ODE AM, he has managed the delivery of Operations and Maintenance and Duty Holder contracts for our clients.
Neil has experience in designing and implementing Operational Excellence systems and processes and will be applying this to ensure a structured method of continual improvement is embedded at ODE AM. With over 20 years' experience in international and North Sea oil and gas operations, he now holds the position of Regional Operations Director SNS for ODE Asset Management Ltd.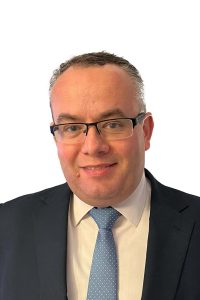 Christian Thomasz
Finance Director
Christian is the Finance Director for ODE Asset Management, based in the Great Yarmouth offices. Christian has been part of the DORIS Group since 2016.

Christian has over 25 years experience in finance and as member of the Chartered Institute of Management Accountants since 2008. Christian career has taken him through a number of industries including warehousing & logistics, maintenance (housing, buildings, roads etc.) and fleet and plant hire.