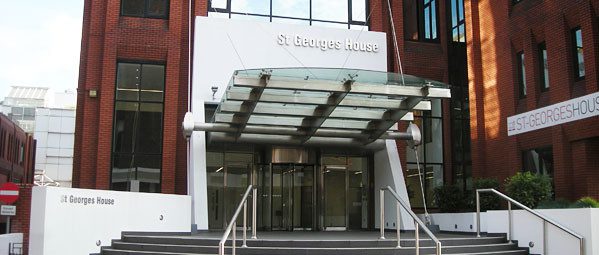 Wimbledon Head Office:
Located in St George's House, ODE's Wimbledon office provides dedicated facilities for our consultancy, front-end engineering and projects departments.
The offices comprise approximately 12,500sq.ft of high-quality, modern office space, including four fully equipped conference rooms with video conferencing facilities. Fully furnished office accommodation is provided based on individual offices and open-plan areas. The offices are part of a large office building with a ground floor common reception and 24 hour security services.
Proximity to airports, road & rail networks
Road access to central London is via the A3 at Shannon Corner which also provides a direct link to the M25 motorway which, in turn, has connections with the main motorway networks and Heathrow (36mins) and Gatwick (43mins) airports. Wimbledon railway station is within easy walking distance of the office and provides a regular tube and rail service to central London, as well as the Croydon tram link.
Offshore Design Engineering Ltd
St George's House
5 St George's Road
Wimbledon
London SW19 4DR
Telephone: +44 (0) 20 8481 1190
Fax: +44 (0) 20 8546 4346
Company Registration Number: 1522642
Place of registration: England
Downloads