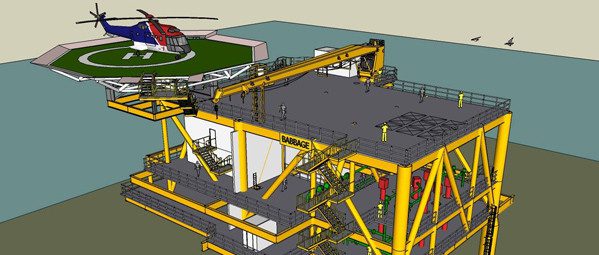 ODE's core business streams of Consulting, Projects and Operations come together to create a company culture that is particularly focused towards the provision of high-quality Front-End and Basic Engineering. Concept selection based on practical decision making processes optimises this next level of project definition.
Our projects range from small brownfield developments to large onshore and offshore projects. Typical facilities and services include:
Offshore Oil & Gas production facilities including platforms, Not Normally Manned Installations, FPSOs, Semis and subsea facilities
Subsea pipelines (transmission pipelines and flowlines)
Onshore Oil & Gas receival and treatment facilities
Detailed development option assessment (technical and economic)
Fabrication, transportation, installation & construction assessments
Final process design incorporating regulatory requirements
Key engineering and procurement deliverables
Safety, risk and environmental assessments
Preparation of Call to Tender Documentation (ITT)
Contractor / Supplier appraisal and selection
Preparation of Contracts
ODE has successfully applied its skills and expertise to the global market, bringing the immense amount of learning that has been achieved in the UK North Sea to overseas clients. Designs for energy facilities, located anywhere in the world, deliver safe, compliant, technically innovative and cost-effective solutions.