Project Management Services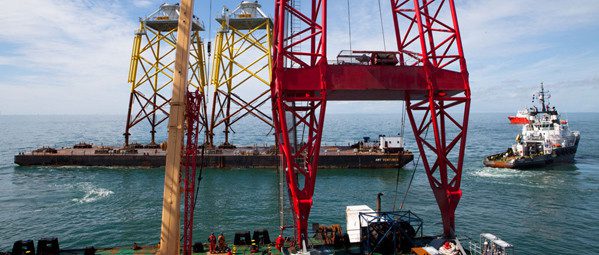 From before Round 1 of UK Offshore Wind to the current Round 4, ODE has provided support to the majority of offshore wind farms around the British Isles as well as a wealth of international projects. Some of the biggest names in power generation have placed their trust in ODE to help design, build and operate their offshore wind farms.
Safety, Health & Environmental Management
We provide safety, health and environmental services, including the full range of CDM co-ordination activities, preparation of safety and environmental plans, definition of philosophies, safety design reviews, HAZOPs and risk assessments.
Contract Management
We are experienced in all phases of contract management from the development of technical specifications and commercial terms and conditions to managing the tendering process through award and into contract administration.
Construction & Installation Management
Full project management services on behalf of clients for all aspects of wind farm developments including, but not limited to, foundation fabrication and installation; WTG and tower supply and installation; subsea and onshore cable procurement and installation; offshore and onshore electrical substation supply; and installation and commissioning.
Interface Management
With our unique engineering and offshore oil and gas background, ODE is able to effectively manage the numerous engineering interfaces which make up an offshore wind farm development, thereby controlling and managing project risk.
Marine Coordination
We have a wealth of experience in wind farm marine operations, both in the chartering of vessels for activities such as crew transfer, environmental surveys, geotechnical and geophysical surveys, site investigation surveys and guard duties; and in the co-ordination of marine construction vessel activities.
Project Permits & Consents
Substantial UK offshore wind farm experience allows us to provide support to clients in obtaining the appropriate permits and consents from NGOs and government departments as well as certification from independent certifying bodies.