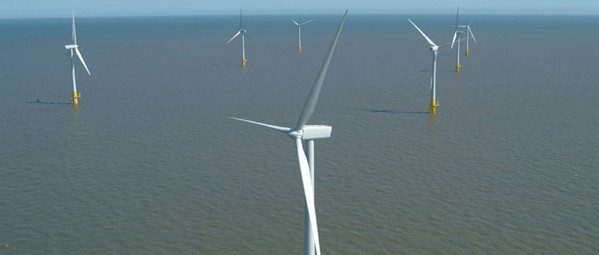 With direct experience gained from designing and project managing offshore wind farm developments, ODE is able to provide practical design, installation and construction and operations experience at the very earliest stages of project development. As a consultant, ODE is unique in the practical experience gained on live wind farm projects.
Having been involved in the majority of UK offshore wind farms, from before Round 1 to the current Round 4, ODE has developed an extensive track record of providing consultancy services to offshore wind farm developers. Our extensive experience of consultancy service provision covers a range of activities across all aspects of offshore wind farm development:
Licence Applications
Support in the preparation of wind farm licence applications, including assessment of environmental impact, safety, metocean data, geophysical and geotechnical data, foundation considerations, grid connection, cost estimating and development planning, supply chain assessment, and operations and maintenance philosophies.
Engineering & Technical Studies
Development of a design basis incorporating site data and main technical issues and based upon appropriate codes and standards. Typical studies include site layouts, outlines for foundation and WTG specifications, preliminary electrical system design, transformer platform functional requirements, grid connection requirements, and techno-commercial risk analysis. We can provide support as WTG foundation concept designers.
Procurement & Contracting Strategy
Support and advice in the development of the contracting strategy, covering issues such as supply chain availability, identification of key contracts, and the development of detailed CAPEX and OPEX estimates, project schedules and risk registers.
Construction & Installation Methodology
Development of construction and installation plans including consideration of logistics, vessel requirements and offshore/onshore installation methods.
Operations & Maintenance
Development of the overall offshore wind farm operations and maintenance philosophies, taking into account a number of key considerations such as access / egress, maintenance vessel requirements, remote control & operability, services intervals, weather windows, and emergency interventions.