Active Cup 2022
7th July, 2022
The Active Cup, an intense and fast-paced project management competition, is a triannual event organised by the Engineering Construction Industry Training Board (ECITB) in partnership with Cranfield University. The event asks teams of personnel from across the engineering industry to project manage a fictional environmental project by developing and executing their own project strategies.
This year, ODE's team – explODE – consisted of personnel from its Wimbledon and Great Yarmouth offices; the name 'explODE' was chosen to indicate the team's strong will and energy. The team consisted of Shuo-Ting Chiang (Structural), Murray McLennan (Process), Vasiliki Panourgia (Human Resources), Benny Wong (Instrumentation) and Oluwatobi Odelola (Electrical). They shared their experience of the competition below.
The day before
The team arrived at Cranfield on Thursday evening, having some time to get to know each other better before the project started. Most of the us hadn't worked together before, so this was a good opportunity to discuss about our roles, our time in ODE, and share a bit about ourselves.
Day 1
The event kickstarted on Friday morning with multiple lectures on project management tools. These lectures were very beneficial to the team, providing a crucial insight into how real-life project management skills were developed. Briefings on the rules and regulations of the competition were also given before team explODE returned to its operational office.
The core project execution strategy was heavily debated. Various project flow, contingency plans and resource allocation proposals were also prepared. Many of the teams burnt the midnight oil to ensure resources were prepared as accurately as possible and ODE was no exception to this. All members stayed up until 3:30am and took a quick 2-hour nap before the competition begun.
Days 2 & 3
At 8:30am on Saturday, the first action form was due. This was followed by presentations from each team to outline their project execution strategies and estimated weeks of completion.
ExplODE's strategy was simple, acknowledging that a loss was likely due to the challenge of resourcing. We also planned to play a high-risk move and submit a SPMC (Super Project Management Confidence), a prediction of how long the project would last and what profit / loss would be made; an inaccurate prediction could penalise us, but, if done correctly, the move could earn crucial bonus points.
The competition began smoothly in the beginning until a scheduling mistake pushed our cash flow sharply negative. The overdraft interest was snowballing while the team worked hard to secure a low-interest, short-term bank loan to bail us out. Those problems heightened the stressful environment of the competition, but we managed to recover. However, soon after, a data input error threw the strategy once again.
At week 16, our progress stood still while our budget was increasing drained by unnecessary resources. As part of the competition, one of our members – Shuo-Ting – was swapped out for a guest from another team. Whilst this could have affected our team dynamic, the experience was a positive one. Our guest team member brought prior experience as a project manager and managed to bring us back to the original plan and to overcome the difficulties that we were dealing with.
With his guidance, the advantage of clear communication between each team member became more apparent. The flow of information improved, particularly during the checking process before the submission of action forms. All of us worked to raise and resolve issues. This slowly steered the direction back to the planned strategy and highlighted the importance of good collaboration.
Due to the issues at the start of the process, we were not able to finish within our forecasted time. However, using the lessons learned and some hard work, we were able to accurately predict the final amount of profit / loss of our project within a 10% range.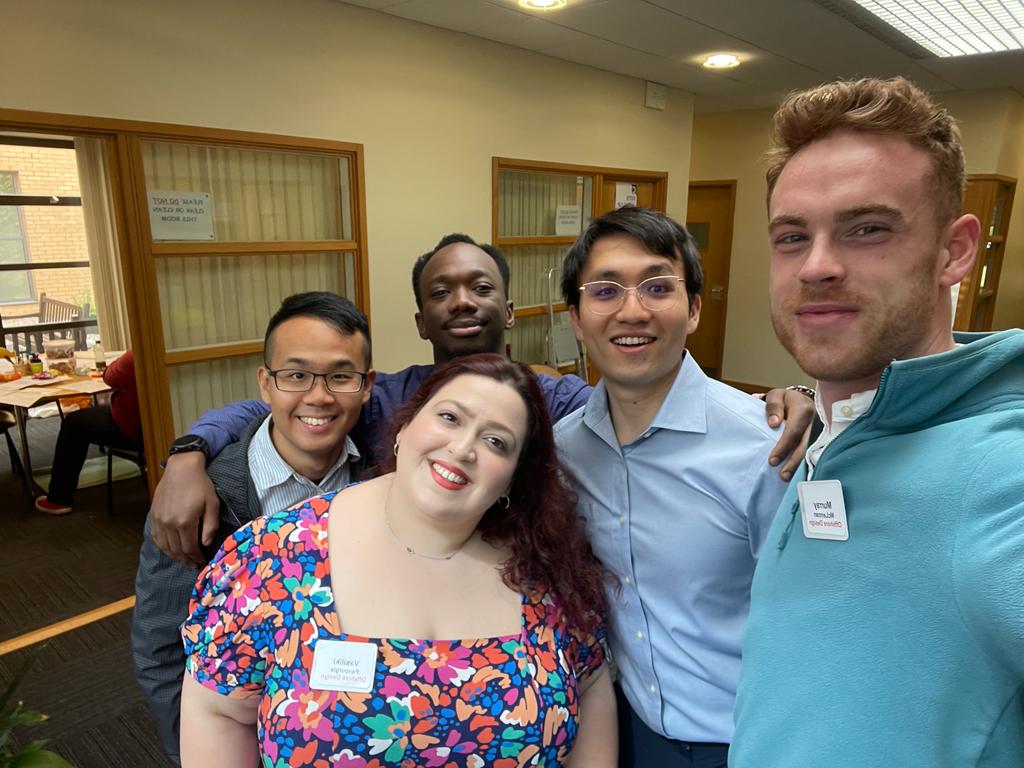 Overall, the experience was challenging and provided us with a number of key lessons. Although we made mistakes and encountered obstacles, these were crucial to challenge us as a team and to learn from. We valued the opportunity to work together with colleagues for the first time and to network and create contacts in our industry. The Active Cup was a great opportunity to step out of our comfort zones whilst in a controlled zone and gave us a taste of the dynamism and complexity of projects.