Discipline: Decommissioning
Client: Shell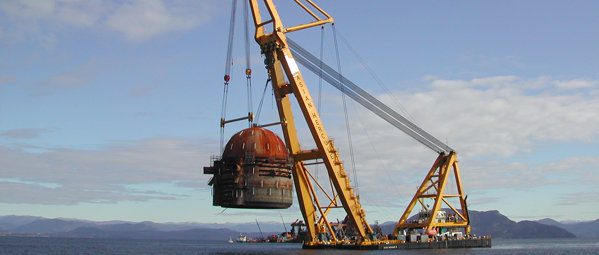 Location: Block 211/29 UK North Sea
ODE undertook a Decommissioning Study for Shell's Brent Delta oil field. This was performed at the feasibility level to allow for a selection of preferred options to be studied in greater detail in future Conceptual Level studies.
ODE's scope included the following:
Production of deconstruction and demolition sequences
Identification and selection of preferred cutting, lifting and processing of concrete sections.
Identification of potential cell cleaning methods and selection of most technically robust solution
Production of high level schedules and cost estimates for various deconstruction methods
Assessing the feasibility of proposed deconstruction methods to provide a basis for schedules, costs and specifications
Prepare deconstruction method statements including; hydrostatics, mooring layouts, ballasting, etc
Identify potential sites for the deconstruction work
Perform a quantitative risk assessment of considered methods
The Brent field, discovered in 1971, is one of the largest hydrocarbon accumulations on the United Kingdom Continental Shelf (UKCS). Decommissioning of the Brent facilities is likely to be one of the largest decommissioning projects to take place on the UKCS.

The size and complexity of the facilities coupled with the need to preserve operations on 3rd party and national gas system infrastructure means that offshore execution will need to be extensively prepared for and will span many years.