Discipline: Detailed Design
Client: Premier Oil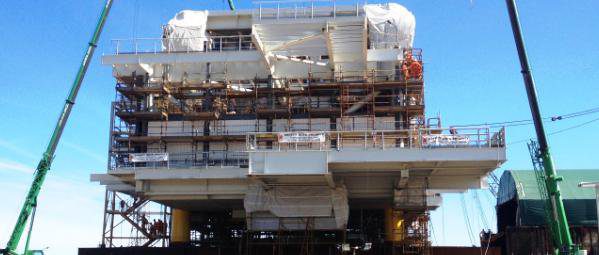 Location: UK West of Shetland
The Solan field is located in Block 205/26a in the Faroe-Shetland Channel. The proposed Solan development will target the Solan reservoir and is located approximately 135 kilometres to the west south west of Shetland mainland and at a depth of 135m.
Following the completion of the FEED and cost reduction programme, ODE is proceeding with the detailed design stage of the project, working as a subcontractor to Burnstisland Fabrications Ltd. who have been awarded the EPC contract for the Solan Topsides integrated deck.
ODE is responsible under the subcontract for the detailed engineering and design of the integrated deck, tagged items procurement, construction and pre-commissioning support. The detailed design and procurement is scheduled to be completed by early 2013 with construction support running through to mechanical completion in October 2013. Load-out is scheduled for March 2014.
ODE is undertaking the design using PDMS 3D modelling throughout including the full structural design. By doing so all structural and piping detailed construction drawings can be issued directly from the PDMS model.
The integrated deck comprises:
Oil processing facilities
Water lift, treatment & injection
Utilities
Living Quarters & aluminium helideck