Discipline: Front-End Engineering
Client: Petro-Canada (Palmyra) BV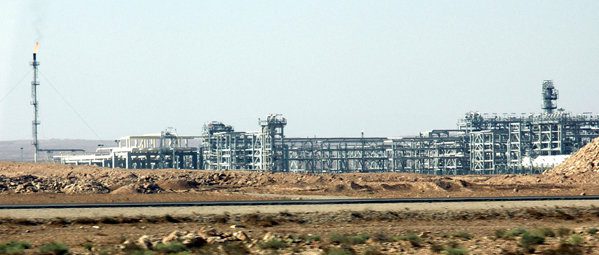 Location: Central Syria
Front End Engineering Design of gas gathering system, pipelines and gas treatment/LPG extraction plant. Design, tendering & award of long lead packages. Preparation of ITT package for subsequent EPCC.
The ODE Scope of Work consisted of project management & project control services, all engineering from the wellheads via the gas gathering station and gas treatment plant through to export, including all hydrocarbon carrying/ produced water injection (1×4″, 5km) and raw water pipelines (2×4″, 5km).
The total man-hours for the FEED scope was 70,500 hours.
The work entailed:
Process selections & design of gas facilities, including LPG extraction, by either refrigeration, or turbo-expander process
Flow assurance design of well flowlines and pipeline, which included line size selection and slug catcher sizing & configuration
Materials selection for all facilities & equipment
Site selection of GGS/GTP and route selection for flowlines & pipeline
All plant layouts and infrastructure & amenities and construction requirements
Civil buildings & preparatory works design
Mechanical, electrical, instrumentation & control and telecommunications design of complete plant & systems
Full HSE scope; including HAZID, HAZOP & SIL analysis.
Preparation of long lead item requisitions and ITT packages, tendering, evaluation & completion of purchase orders
Preparation of EPCC tender package for full field development through to start-up & hand-over
General design premise:
Gas production 80 MMscfd (DCQ), peak 96 MMscfd
Max. oil production 640 m3/d (4000 bbl/d)
Max. total production (oil and water) 720 m3/d (4530 bbl/d)
Max. water production 400 m3/d (2515 bbl/d)