Katy Safety, Hazard and Risk Management Studies
Discipline: Technical Safety & Risk Management
Client: ConocoPhillips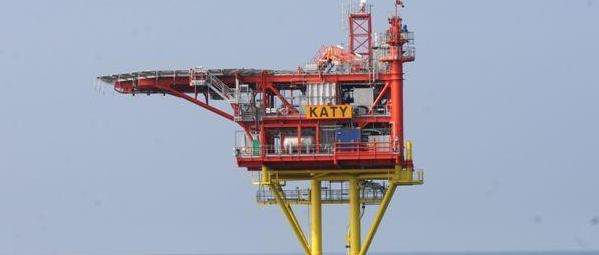 Location: UK Southern North Sea
ConocoPhillips' Katy Field is located in the Southern Sector of the UK North Sea, approximately 14km Northeast of the Murdoch platfom. First gas was achieved in January 2013. The platform is a normally unattended installation (NUI), remotely controlled from the Murdoch complex.
The design of the Katy Platform was subjected to a programme of safety and reliability analysis and assessments in order to identify and minimise any hazards which could affect the safety of personnel and the integrity of the installation. The design process incorporated a safety philosophy with the objectives of:
Providing a safe working environment for personnel
Minimising potential hazardous occurrences
Avoiding exposure to potential hazards
Containing and minimising the effects of hazards
Providing a means of escape from hazards
Incorporating relevant safety systems or safety procedures in the design or operating instructions.
In addition, and integrated within the design function, a series of analysis were performed to assess the adequacy of the design to ensure that the necessary levels of safety and reliability were achieved or improved upon. The principal aims of these analyses were to carry out detailed design analysis to identify hazards and assess risk.
SLP was contracted by ConocoPhillips to design, build and load out the Katy Platform Jacket and Topsides destined for the Southern sector of the North Sea. ODE was the designated Safety Consultancy Group responsible for carrying out all safety engineering related activities in support of the detailed design and in support of the Design Notification and Production Safety Case submissions to the regulator on behalf of ConocoPhillips
ODE maintained full responsibility for:
Design Notification Submission
QRA & PFEER Studies
Fire and Explosion Analysis
Human factors Study & Noise Analysis
RAM Study
HAZID/ENVID & HAZOP
SIL Determination Analysis
Production Safety Case Submission
ODE also reviewed:
Safety Layouts
Fire and Gas