International Women in Engineering Day – Michele Eaves
25th June, 2020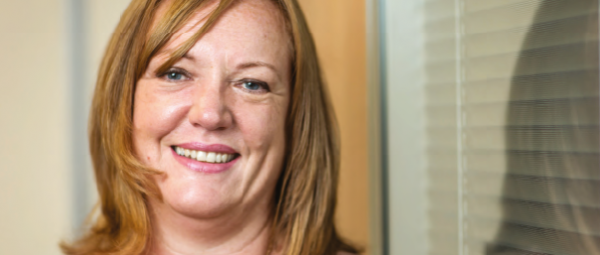 Michele Eaves is the Projects and Engineering Director for ODE AM. Michele gave us her thoughts on the engineering industry from her perspective as a director for #INWED2020.
Michele Eaves
"Engineering offers a sense of satisfaction… projects have a start and a finish."
What drew you to the engineering industry?

Engineering offers a sense of satisfaction whether it is solving a problem, designing a piece of equipment, or managing a project; projects have a start and a finish.  I remember at the start of my career being involved in the design and build of a subsea tree and the sense of pride seeing it being shipped to a client.

As both of my parents were engineers, I think it was inevitable that I would enter engineering in some form, although I don't think it ever crossed my mind it would be in the energy sector – that just happened by default. My initial preference to become an electrical engineer like my mother was hindered by my lack of application in my final academic year so plans for university needed to be put on hold; however, a career officer provided me with information about a potential apprenticeship opportunity as a Mechanical Engineer so I was able to continue my interest and enter the world of Oil and Gas.

This year, INWED is focusing on how engineering shapes the world into a better, safer and more innovative and exciting place. How do you contribute to that in your role at ODE?

In the oil and gas industry, and in particular operations and engineering, there is a focus on delivering safe solutions and maintaining optimised production but, most of all, keeping the hydrocarbons in the pipes and reducing the impact on the environment as much as possible.

This focus on the environment is a key part of my world in Brownfield Engineering where we are working with ageing and obsolete equipment. The challenge of ageing equipment allows you to think outside the box – be it looking at engineering modifications, new materials, or remodelling existing systems to bring them in to the 21st century. These hurdles I think add to the excitement of the job with the added challenge that the mods are delivered on time and on budget.

What was a stand-out moment of your career?

Receiving an Oil and Gas for award for innovation when I led a team that took a 30-year-old offshore asset into the 21st century, safely extending its life beyond its original design.