International Women in Engineering Day – Sarah Eagle
23rd June, 2020
As part of ODE Group's recognition of its female engineers for #INWED2020, we spoke to Sarah Eagle, a Project Controls Lead Engineer, about her experiences in the engineering industry.
Sarah Eagle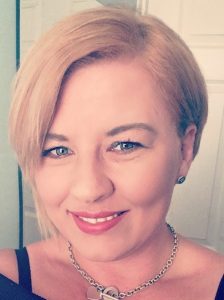 "More women are occupying senior management roles which is amazing."
What is an engineer to you and why did you want to become one?

Becoming an engineer was not something I'd planned to do; after leaving school with 13 GCSEs, I got work initially in civil engineering through a contact I had and discovered it was something I really enjoyed. Wearing steel toe capped boots and a hard hat as my uniform was part and parcel of the job.

How has the engineering industry developed during your career and how would you like the industry to evolve in the future?

I started in the oil & gas industry 15 years ago when women had to work twice as hard as their male counterparts to receive recognition. There are unfortunately still many hurdles for women today, but I have noticed more women are occupying senior engineering roles which is amazing. It encourages our younger female generation to consider joining the industry which is constantly improving and changing. I hope in a few more years that there will be more women working offshore. I'm looking forward to being part of that exciting time.

What was a stand-out moment of your career?


My standout moment was receiving my recent promotion to become Engineering Project Controls Lead. It was something I had never thought would happen and I am deeply grateful to ODE for believing in me, training me, and helping me build my career. Advice I would give to all the young women about to start their career in the engineering sector would be to believe in yourself and your abilities and to find a company who will support you and your choices.