International Women in Engineering Day 2021 – Vanessa Bennett
29th June, 2021
To conclude our series of features for International Women in Engineering Day 2021, Vanessa Bennett discussed her experiences of working in engineering and the challenging roles she's been given with us.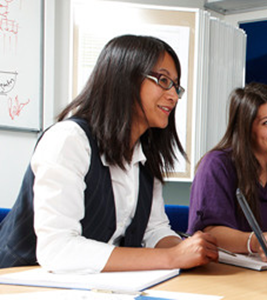 What is your role with the ODE Group ?

Vanessa is a Senior Project Services Controller.

How did you enter the engineering industry?

After having my first child in July 2004, I began temping between ODE and Saipem in July 2005 and decided to join ODE from a temporary to permanent basis in August 2005 as a Divisional Assistant. Initially when I joined the industry, the levels of female engineering / project services personnel were very low.

I have continued to work in the engineering industry due to the flexible options that ODE offers to expectant mothers. Three years after joining ODE, I had my second child. I valued ODE's reactive response to this as the company put into place an incentive for women to return back to work after giving birth and provided encouragement to work full/part time. By offering flexible working hours both at home and in the office and a role on a challenging project, I was able to continue pursuing my career with the same commitment and drive as before.

Has there been a project or piece of work you were involved in that you feel particularly proud of?

After returning from maternity leave, I was offered a challenging role as a Project Cost Controller on the Ormonde Wind Farm project which involved the FEED and detailed engineering design of the offshore transformer platform for Vattenfall. The role was completely new to me and carried considerable responsibility. In this position, I gained vast hands-on experience in managing costings for a multi-contract project, involving the delivery of designs, component parts, services and legal agreements as well as managing costs directly incurred by the client.