New partners join ODE and ERM in the Dolphyn Hydrogen Project Team
21st July, 2020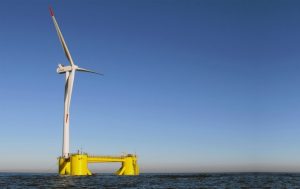 Engineering and technical service provider Offshore Design Engineering (ODE) has been joined in the Dolphyn Hydrogen Project Team by new members NEL and Doosan. Alongside ODE, pre-existing partners include Tractabel Engie and ERM, a sustainability consultancy leading the Dolphyn (Deepwater Offshore Local Production of HYdrogeN) Project.

Dolphyn is a first-of-its-kind offshore green hydrogen project. It produces hydrogen on a bulk-scale through the utilisation of offshore wind via an integrated floating system and is set to be constructed off the coast of Aberdeen.

ODE is currently acting as pre-FEED designer for the project topsides whilst Tractabel Engineering, also a pre-FEED contractor, carries out sub-structure and turbine design. New partner NEL will bring expertise as a specialist hydrogen company having previously incorporated electrolysis on ships and submarines. Doosan, a South Korean multi-national conglomerate, has then been chosen to evaluate NEL's PEM (proton exchange membrane) electrolyser technology for use on the North Sea project.

The Dolphyn Team are working towards the establishment of a 2MW semi-submersible prototype in 2024, which will then progress to the construction of the full 10MW pre-commercial facility by 2027.