ODE secures framework agreement for East Anglia THREE
23rd May, 2017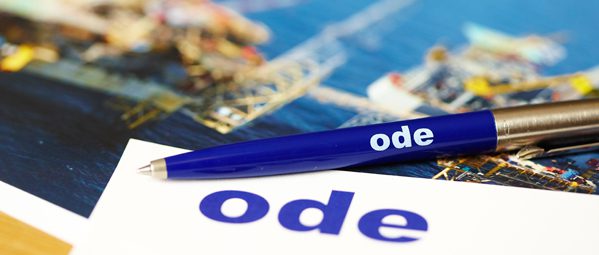 International engineering and operations support services contractor ODE, an integral part of the DORIS Group, has been awarded an external resources consultancy framework agreement by Scottish Power Renewables to support the East Anglia THREE offshore windfarm.

The agreement is the latest development in an eight-year relationship between ODE and Scottish Power Renewables, which will invest £3.5 billion in the East Anglia THREE project.

Located approximately 75 kilometres from Lowestoft, East Anglia THREE will cover over 300km2 and consist of up to 172 wind turbines, each rated at seven to twelve megawatts. This gives an overall generating capacity of up to 1200 megawatts – the equivalent of powering more than 890,000 homes.

ODE brings a strong successful track record in delivering both support and innovative solutions to several UK and international offshore wind developments. The contract will see ODE deliver engineering and project management support personnel for a period of up to five years out of the Project Office in Central London.

ODE's Marine Base and Engineering facilities in Great Yarmouth are also able to support the projects with the offshore installation works and eventually, should it be required, the operations and maintenance activities in the field through the operational life of the assets.

ODE Managing Director, Peter Godfrey said: "With extensive knowledge of the offshore wind industry and the local region, we are well positioned to support the East Anglia THREE project. This is an important contract for the team at ODE, as not only will it create new jobs, but it will also safeguard existing roles within our business.

Construction is due to start in 2020, the project will play an important role in UK offshore wind power generation, it is an exciting opportunity and we are proud to be a key part of it".