ODE secures further framework agreements with ScottishPower Renewables for East Anglia ONE NORTH & East Anglia TWO
9th May, 2017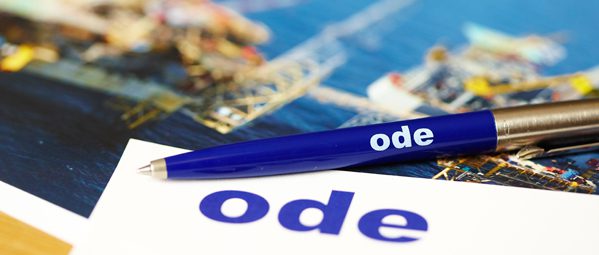 International engineering and operations support services contractor ODE, an integral part of the DORIS Group, has been awarded an external resources consultancy framework agreement covering engineering consultancy services by Scottish Power Renewables to support the East Anglia ONE North and East Anglia TWO offshore windfarms.


This latest agreement continues the eight-year relationship between ODE and Scottish Power Renewables, who will invest £4bn across the East Anglia ONE NORTH and East Anglia TWO projects.

East Anglia ONE NORTH is located 36km East of Lowestoft covers 209km2 and has the potential to generate up to 800MW. Anglia TWO is located some 31 km east of Lowestoft, covers 257km2 and also has the potential to generate up to 800MW. Together they will produce enough power for 1.2m homes.

ODE brings a strong successful track record in delivering both support and innovative solutions to several UK and international offshore wind developments. The contract will see ODE deliver engineering and project management support personnel for a period of up to five years out of the Project Office in Central London.

ODE's Marine Base and Engineering facilities in Great Yarmouth are also able to support the project with the offshore installation works and eventually, should it be required, the operations and maintenance activities.

ODE Managing Director, Peter Godfrey said "As a local company, this award for Engineering Consultancy Services is very welcomed as it will create new roles within the projects and safeguard existing ODE roles in Great Yarmouth and London."

Peter continued "With this award ODE holds framework agreements across the all of the East Anglia Development Area, this confidence that Scottish Power Renewables has shown in ODE is testament to our extensive knowledge and experience in the offshore wind industry."

In all the East Anglia Offshore wind farms will consist of around 500 turbines producing 3.5GW and costing up to £7bn.