ODE celebrates winning International Safety Award from the British Safety Council for 8th consecutive year
2nd May, 2017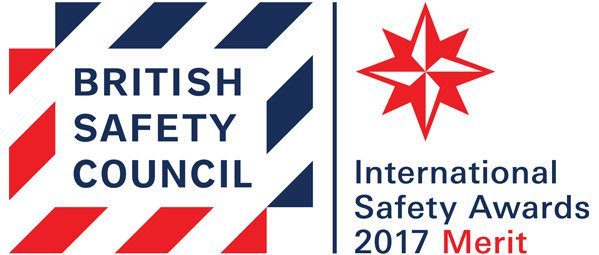 International engineering and operations support services contractor ODE, part of the DORIS Group, has won an International Safety Award with Merit from the British Safety Council in recognition of its commitment to keeping its workers and workplaces healthy and safe during the 2016 calendar year.


Now in their 59th year, the International Safety Awards recognise and celebrate organisations from around the world which have demonstrated, to the satisfaction of the scheme's independent judges, their commitment to preventing workplace injuries and work-related ill health during the previous calendar year.

ODE's Great Yarmouth Regional Director, Paul Chilvers, said: "The British Safety Council is an internationally renowned benchmark for commitment to accident prevention. We were delighted when we won our first International Safety Award seven years ago, but our consistent success in continuing to maintain the highest standards since then clearly indicates how importantly we regard health and safety within the company."

ODE provides cost-effective, technically robust, consulting, engineering, project management, operations and maintenance support services to the oil and gas, marine and renewables industries in the North Sea and around the world.

Paul continued "The industries in which we work incorporate high degrees of risk and potential for accidents, but these are matched by our commitment and determination to reduce the likelihood of such incidents occurring, and to have our efforts recognized in this way is extremely important to all of us."

Mike Robinson, Chief Executive of the British Safety Council, congratulated ODE on their success in winning an International Safety Award 2017 with Merit: "The British Safety Council commends ODE on their achievement. The award is in recognition of their commitment and efforts to keep their employees and workplaces free of injury and ill health."

"Sensible and proportionate management of health and safety risks at work brings lasting benefits for workers, their families, businesses and society as a whole. By celebrating and sharing the achievements of the winners of the International Safety Awards, we encourage businesses all over the world to follow their lead and place employees' health and safety at the heart of their business. Our warmest congratulations!"

Certificates will be presented at the 60th Anniversary and International Safety Awards Gala Dinner on Friday 5 May.