Field Development Studies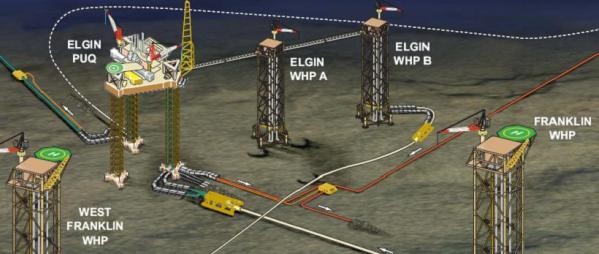 Field Development Planning
ODE routinely undertakes field development studies for projects around the world. We are proud of our track record of providing independent and innovative technical solutions, drawing on deep practical experience in construction and operations. We offer a fast, flexible and responsive service which involves our consultants working closely with clients to identify project drivers and deliver the most appropriate, fit-for-purpose solutions.
Robust & Realistic Solutions
ODE's experience in construction management, field operations and operations support provides invaluable input at the earliest stages of field development. The close working relationships between engineers throughout ODE allow practical expertise from all stages of the development life-cycle to be built into options identification, feasibility assessment and selection.
The use of personnel who are familiar with the issues related to detailed design, fabrication and installation, operations and maintenance, and decommissioning provides invaluable input to ODE's field development studies and leads to the identification of a robust, feasible option. With our extensive practical experience, ODE's clients can be confident that our cost estimates and schedules are realistic and achievable and that our engineering solutions are constructable and operable.
Credible Cost Estimates
ODE undertakes cost estimating for all types of oil and gas project. We have access to a comprehensive dataset which is the basis for our cost estimates: from onshore early production systems to complex multi-platform developments. ODE's capability covers the use of stochastic or judgemental estimating models through to detailed deterministic methods which are normally required for EPC tendering.
Through our own experience and that of our shareholders, DORIS Engineering, ODE understands and has access to extensive experience in cost estimating risks and the factors that affect tender prices.
Furthermore, the use of proven in-house tools and established techniques, such as the Monte Carlo Simulation, allows for the evaluation of cost and schedule risks and provides realistic input to our clients decision support processes.
Rapid & Flexible Concept Selection
ODE's proprietary field development tool, FOC&S (Field Opportunity Creation & Selection), provides a robust framework for assessing multiple development options. FOC&S is fully auditable and offers total flexibility to revisit or generate new development scenarios in light of new data, as and when it may become available. This technique allows innovation and adoption of best practice whilst enabling an accelerated schedule for completion of the field development plan.
Full Life-Cycle Analysis
In order to maximise project value at the earliest stages of field development, ODE seeks to work closely with clients' reservoir, facilities and commercial specialists. This allows project and business drivers to be fully examined so that an appropriate, fit-for-purpose solution can be developed. For example, during concept selection, we closely examine a range of issues such as export routes, facilities, available technology, cost, safety, environment, operations and decommissioning. With experience in all aspects of the project life-cycle, ODE is particularly well-placed to provide the benefit of practical experience during the influential front-end stages of a project.
Multi-Discipline Expertise
As a truly multi-disciplined engineering organisation, ODE brings to bear the relevant expertise required to support our clients in all aspects of field development and asset operatorship:
Feasibility studies based on initial reservoir data
Concept identification, evaluation and selection
Conceptual engineering
Technology studies
Constructability studies
Due diligence
Decommissioning
Wide ranging experience
ODE has provided engineering services to a range of clients covering international oil companies, national oil companies and independents. Projects have covered all aspects of field development, onshore and offshore, including subsea, floating production systems, self-installing and fixed platforms.